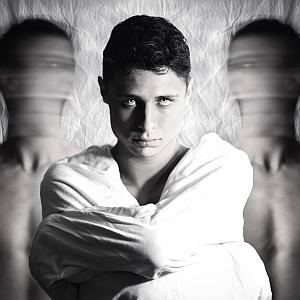 In Ayurveda Schizophrenia is known as Unmada. This is a chronic mental disorder characterized by hallucination and delusion. Psychic stress and strain are primarily responsible for this disease which is again aggravated by irregular food intake and constipation. In this disease the patients usually unable to sleep, talks and acts incoherently and often becomes violent.
Ayurvedic Treatment:
Jatamansi, vacha, and sarpagandha in powder form are given to the patient in the dose of one teaspoonful three times a day with milk or cold water. This helps in bringing the tranquility of mind.
Vatakulantaka Rasa is one Ayurvedic Medicine usually prescribed by Ayurvedic Doctors to treat schizophrenia. One tablet can be given to the patient with honey three times a day.
Dhara treatment one of the best treatment that can be given to schizophrenia patient. In this Kshirabala Taila is kept in an adjusted vessel over the forehead of the patient in such a way that drops of medicated oil fall from the bottom of the vessel on to the place between the two eyebrows of the patient. This is advised to be done once daily. This helps patient sleep well and get rid of this disease slowly.
Diet:
All kind of fried foods are prohibited. Pungent and hard to digest food are the enemy in this condition. Milk, ghee, butter etc should be given in sufficiently.
As this is a mental disease it is advisable to the patient to do prayer and attend religious rites. this will help in calming down the mind. Meditation is one of the best natural therapy to get rid of this disease quickly.