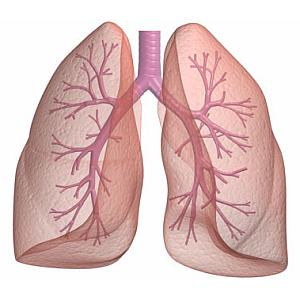 Bronchial Asthma is one of the most common among all the types of Asthma. Bronchial Asthma mostly manifests in the lungs and hence the person suffering from it shows some initial symptoms such as sneezing, chest congestion and so on. A person suffering from this type of asthma finds it difficult to carry out the day to day activities as the person gets tired easily and can even have an asthma attack. In such a case, it is necessary for the person to know the various treatment options that help to get rid of Bronchial Asthma. There are many Ayurvedic remedies that help to get rid of this type of asthma.
Ayurvedic remedies for Bronchial Asthma
Bronchial Asthma can be easily treated with Chyavana Prasha which contains ingredients such as cardammon. However, the main essence of Chyavana Prasha is it contains the highly medicinal fruit, the Indian Gooseberry which is most commonly known as Amalaki in Ayurveda. The Indian Gooseberry is highly rich in Vitamin C and unlike other fruits, the content of vitamin C in it doesn't get destroyed even after it is exposed to heat for a long period of time. Thus, a person who consumes Chyavana Prasha is able to get rid of Bronchial Asthma more effectively than any other forms of medicine.
The other Ayurvedic treatment recommended for Bronchial Asthma is the use of Agastya Rasayana. Agastya Rasayana contains barley, sida cordifolia, mucuna pruriens, root of piper longum, inula racemosa and other things. Agastya Rasayana when consumed along with Chyavana Prasha can work wonders for the patient suffering from Bronchial Asthma. However, the patient suffering from asthma should consume these both before having any kind of food for better results. These can be taken in warm water or warm milk. These can also be taken after the person has experienced an asthma attack as they help to provide immediate relief from the congestion that is brought about by the attack.
Another effective Ayurvedic remedy for Bronchial Asthma is Sitopaladi Churna, which the patient suffering from asthma should consume along with honey or water. The main ingredients of this churna are sugar, Bambusa Arundicea, Piper Longum and Eletteria Cardamomum. In the same way, the patient can also consume pippali powder to get rid of the Bronchial Asthma. Apart from these, there are also several other Ayurvedic medicines that help to get rid of Bronchial Asthma. These medicines include the Suvarana pushpasuga rasa, shvasa kasa chintamani rasa, Kanakasava and so on.
Along with these Ayurvedic medicines, a healthy diet and a healthy lifestyle can also work wonders in treating a patient of Bronchial Asthma. For a person suffering from this disease, it is better to eat light food. Also, foods such as dry grapes and pulses can also prove effective in getting rid of the asthma as early as possible. The person suffering from this type of asthma should completely stay away from smoking and drinking beverages such as tea and coffee. The patient should also avoid exposure to cold water for a prolong period as is the case in rains and should avoid engaging in any kind of rigorous exercise that would lead to exertion of the body.