Belching is the releasing of gas in the digestive tract through the mouth. It is natural and is also called burping. After burping, the discomfort in the stomach is reduced. When one burps continuously, it is quite problematic.
The gas is made in the intestines and stomach when the food breaks down into energy. It can be very embarrassing sometimes and can make you feel uncomfortable. If one burps twice or thrice after a meal, it is quite normal and this is caused due to swallowing of air. Other reasons of burping can be ulcers or problem in the gallbladder.
Causes of Belching

Swallowing air

:

If excessive air is swallowed via the mouth, one tends to burp.
Beverages and food: Some foods tend to have more gas content which can cause one to burp more.
Medicines and Supplements: Medicines if not properly administered or dietary supplements can also cause a lot of gas which may lead to belching.
For ladies changes in the level of hormones and retention of fluids before the menstrual cycle can cause bloating.
Bowel obstruction can also cause burping.
Indigestion
Alcohol consumption
Spicy, high-fat, or greasy food
Medicines like aspirin, antibiotics and anti-inflammatory drugs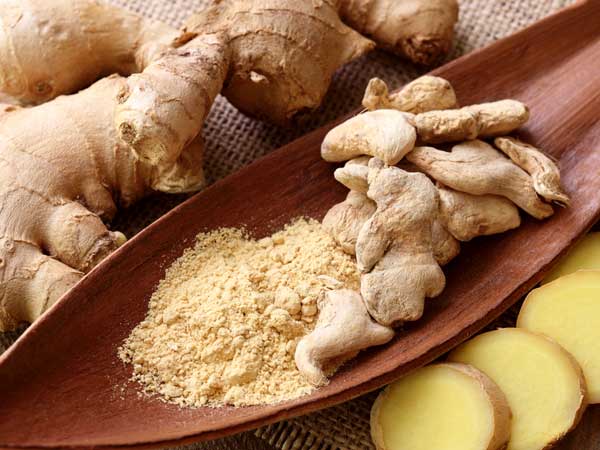 Some home remedies
Add one tbsp of cider vinegar to one glass of water; add 1tbsp lemon juice to it. Mix it well and drink this mixture before your meals.
Crush mint leaves and make a paste out of it. Add this paste to a glass of water, mix well and consume this for two weeks daily.
Add 1tbsp of curd, 1tbsp salt and a pinch of asafetida powder, mix with a glass of water and drink every day.
Mix 1-2 tbsp of brandy with warm water and drink for instant relief.
Take a pinch of asafetida and mix it with water, apply this near the navel on your stomach.
Mix one drop soya oil with 1 tbsp of honey and lick after lunch for controlling the gas.
Caraway is also good in such a problem, eat with salad or eat some seeds.
Roast cumin and celery seeds and chew a combined mixture (1/2 tbsp.) and have warm water, this will make the burping lesser.
Have

some ginger tea, boil one cup water and mix with

freshly

grated ginger root and drink to ease the burps.
Chew some Cardamom and this will reduce belching.
Some Tips:
Sit straight while eating
Eat food in small quantities
Do not chew

gums

Avoid eating chocolate and onion.
Avoid carbonated drinks
Reduce stress levels by exercising regularly
Avoid eating Broccoli, Beans and cabbage
Chew Peppermint after meals
Eat fruits like watermelon, apple and banana
Don't skip meals
Salty and spicy food to be avoided.
Eat green vegetables
Avoid spicy food, fried food and pickle.
Avoid alcohol while having meals
Avoid exercises after a meal
Avoid milk and sugar as it causes belching
Whole grains may cause belching so they should be avoided.
Check your dentures, an improper fit can cause you to swallow air